Goal-Setter Block - Blue
Item #
MIM-258-6365BLOCK-1813806254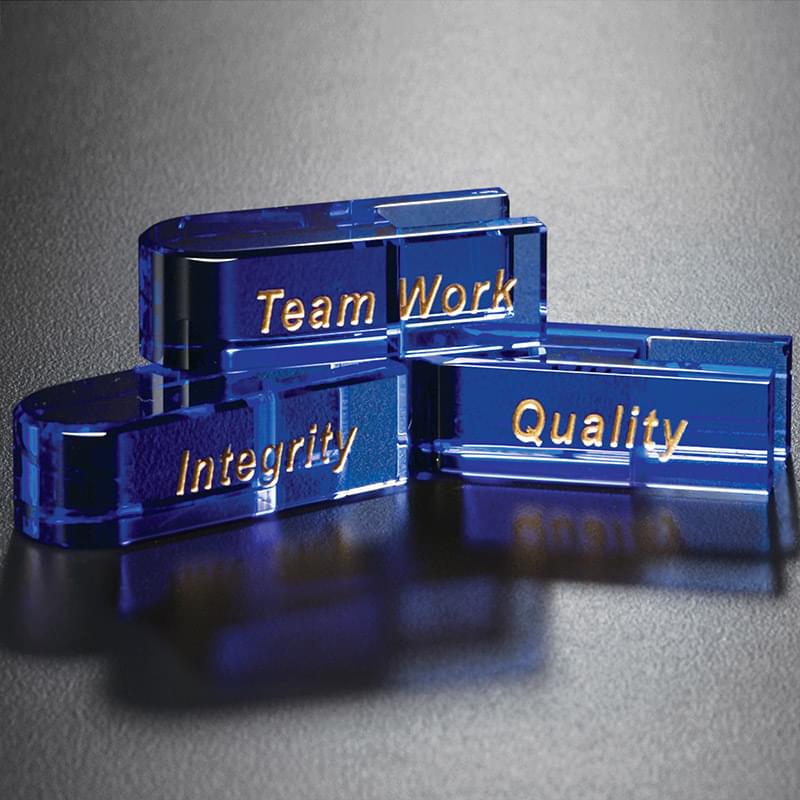 Blue blocks are designed to fit the Goal-Setter Awards perfectly. Each goal-setter award holds a specific number of blue blocks as indicated in the product notes. Colorfill is included in the price of each block.
Product Dimensions
2" W x 1/2" H
Product Material
Blue Crystal
Approximate Production Time
6-8 Working Days
Additional Notes I
Deep etch and opaque colorfill on blocks included. Personalization included.
Additional Notes III
**Add a 3% Tariff Surcharge to the Product Total. Tariff Surcharge is Subject to Change.**