Digital Compass/World Time/Day/Date/Calendar & Alarm Clock
Item #
MIM-235-AD-535-832163444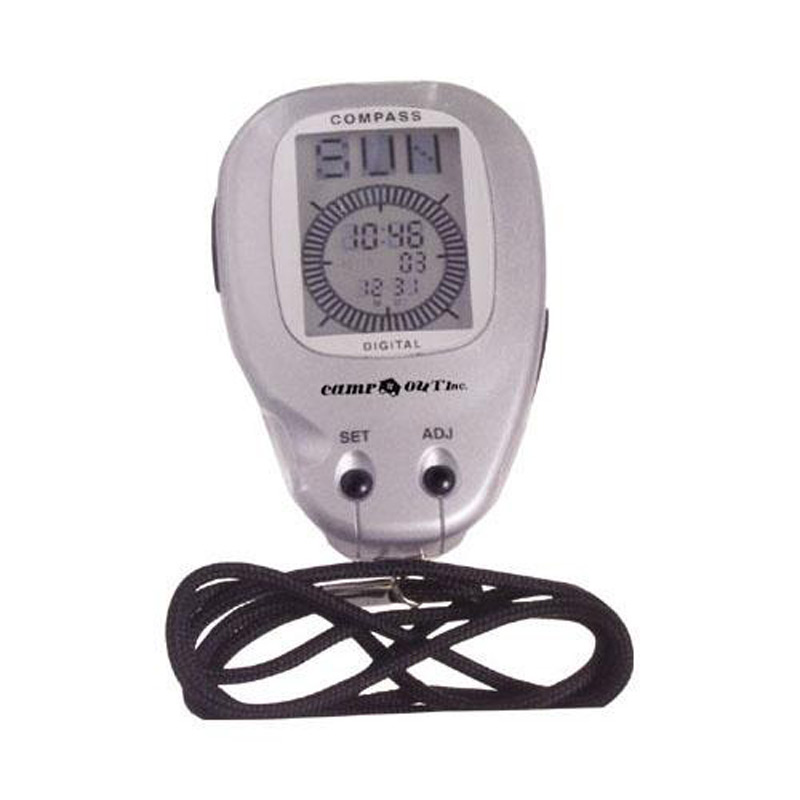 Request a fully customized quote
Not only can the Digital Compass point you in the right direction, but it can also be used as an alarm clock, thermometer, stopwatch and a digital calendar. The large, easy-to-read LCD screen displays all the different functions and is EL-backlit. Other features include world times for 32 international cities and a neck string that makes it easy to carry. Operates on 2 AAA batteries (not included). Gift boxed.
Product Dimensions
3 1/2"w x 2 1/4"h x 7/8"d
Product Color
Metallic Silver
Supplier Name
AdVantage Line
Approximate Production Time
7-10 Working Days
Additional Notes I
Packaging: Gift Boxed
Additional Notes II
Requires 2 AAA batteries (not included).
Additional Notes III
2 AAA batteries. $.80(F)/set.