Small Header Bags - Jumbo Salted Cashews
Item #
MIM-230-HBS-CASH-1813806254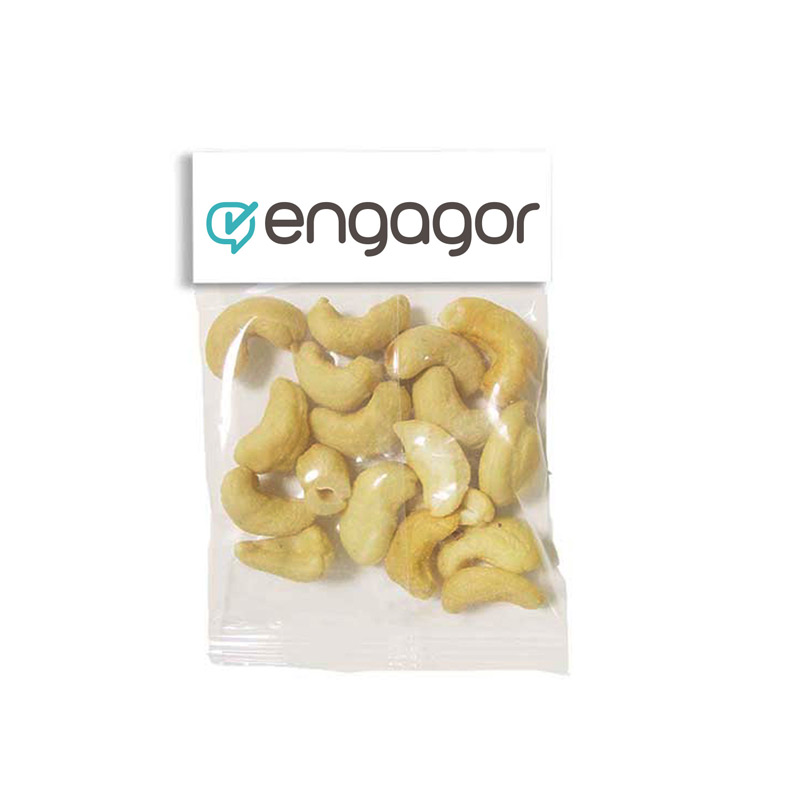 Bigger is better when featuring our Small Header Bag with Jumbo Cashews! This non-melt product makes a lasting impact even though it only measures 4 3/4" H x 3 1/4" W. It provides an imprint area for your printed business information and is joined by 1 oz. of jumbo cashews. This promotional item is great for trade shows, seminars and office grab bags. Prove to your customers that big things can indeed come in small packages!
Imprint Method
Full Color
Product Dimensions
4 3/4"h x 3 1/4"w
Theme
Made in USA|Trade Show
Supplier Name
Chocolate Inn
Approximate Production Time
7 Working Days
Additional Notes I
Packaging: Snack Bags
Additional Notes II
Candy: Jumbo Salted Cashews
Additional Notes IV
3 Day service available FOB NY - please add 20% to product prices. Minimum of $25.00 (G). 5 Day service available FOB - please add 10% to product prices. Minimum of $25.00 (G).