Large Header Bags - Deluxe Mixed Nuts
Item #
MIM-230-HBL-DMN-1813806254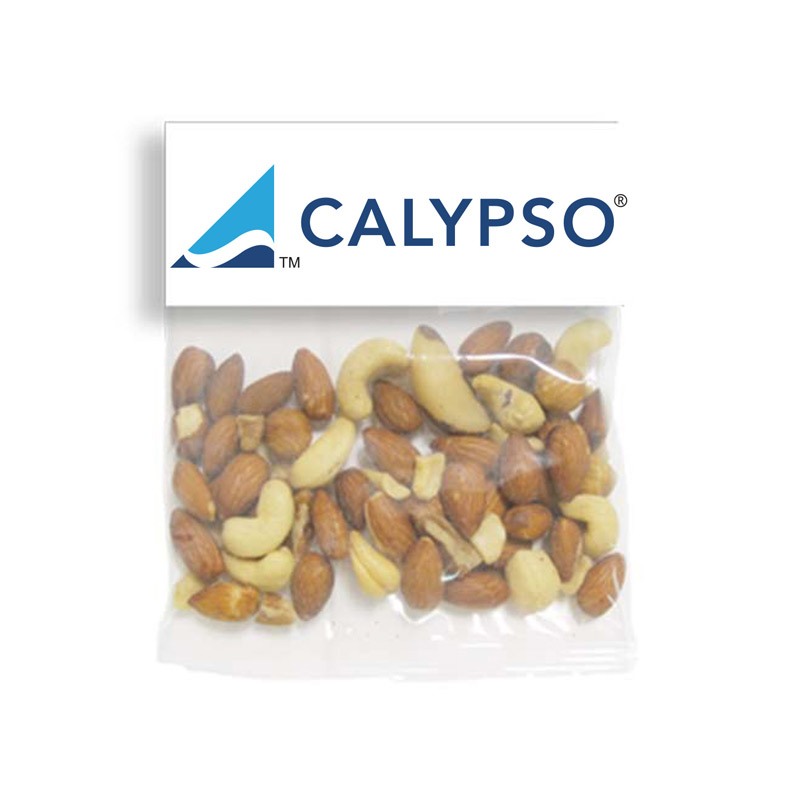 Go as batty for your next promotion as your clients will when you advertise with the Large Header Bag with Deluxe Mixed Nuts! This non-melt marketing aide measures 5 3/4" H x 5" W. The 2 oz. of mixed nuts is paired with your logo will create a winning combination. Your clients will be crawling the wall with excitement to see what else you have in store for them once they've received this nifty little gift. Make an excellent impression at your next trade show or conference. Great investments yield great returns, so purchase yours soon!
Imprint Method
Full Color
Product Dimensions
5 3/4"h x 5"w
Theme
Made in USA|Trade Show
Supplier Name
Chocolate Inn
Approximate Production Time
7 Working Days
Additional Notes I
Packaging: Snack Bags
Additional Notes II
Candy: Deluxe Mixed Nuts
Additional Notes IV
3 Day service available FOB NY - please add 20% to product prices. Minimum of $25.00 (G). 5 Day service available FOB - please add 10% to product prices. Minimum of $25.00 (G).