Candy Cane Flavored Natural Beeswax Lip Balm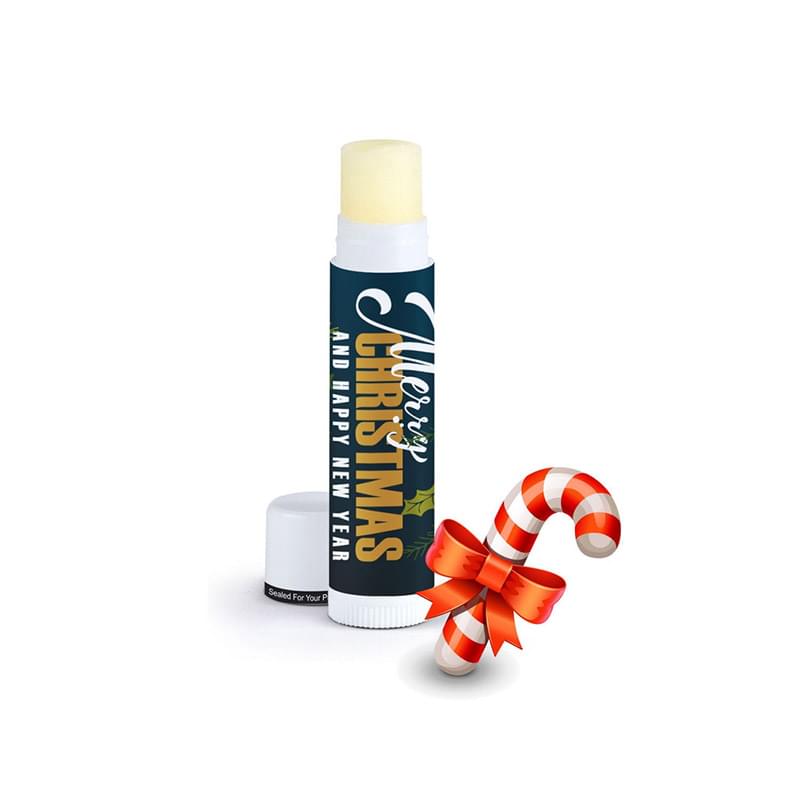 Add your brand to a Candy Cane holiday fav. The all-natural candy cane flavor lip balm is USA-made, PABA and Paraben Free, and contains aloe, vitamin E, and beeswax to hydrate and moisturize the lips. It comes with a full-color label to make a holiday impact. Great for holiday gift-giving, tradeshows, stocking stuffers, and more.

• Exclusive Holiday Flavor
• Natural beeswax with vitamin E and Aloe
• Paraben-free
• Made in the USA
• This is an all-natural product, Lip Balm shelf life 1 year.
Approximate Production Time
5 Working Days
Additional Notes I
Packaging: Shrinkband
Item Weight
0.060000000000000005