Stock Wrapped Click Pen
Item #
MIM-290-PWT1400-58706481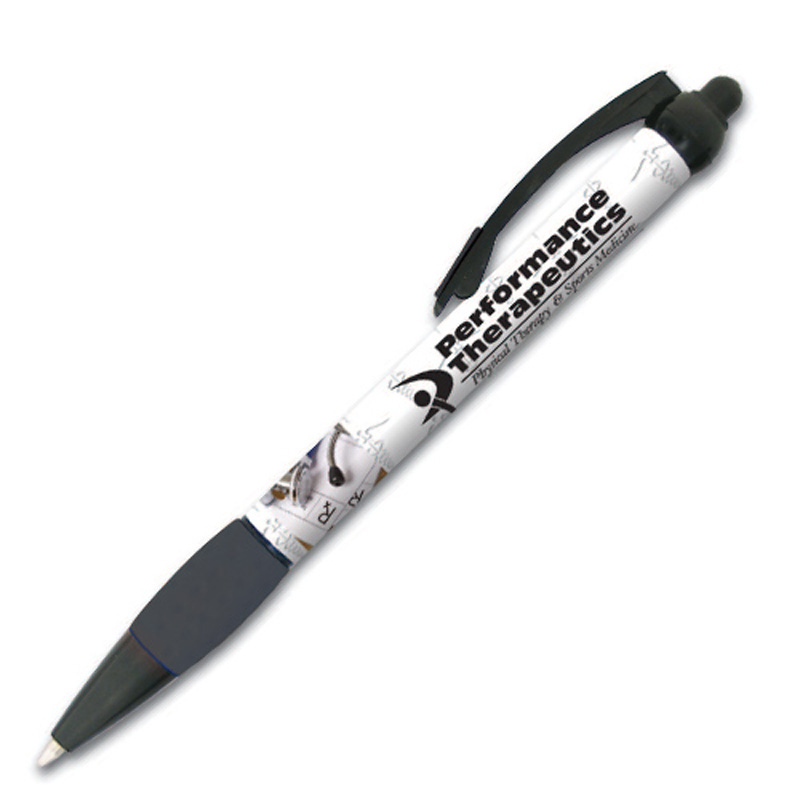 Stock wrapped click pen with black trim and comfort grip.
Product Dimensions
5 1/4" W x 3/8" H
Approximate Production Time
12 Working Days
Additional Notes I
Imprinting Information: Pre pro charge $93.75(V). Stock 4 color wrap set-up charge $30(V). Re-order set-up charge $20(V). PMS Color Match is not available.