Majestic Nutcracker Tower
Item #
MIM-236-NC503-1813806254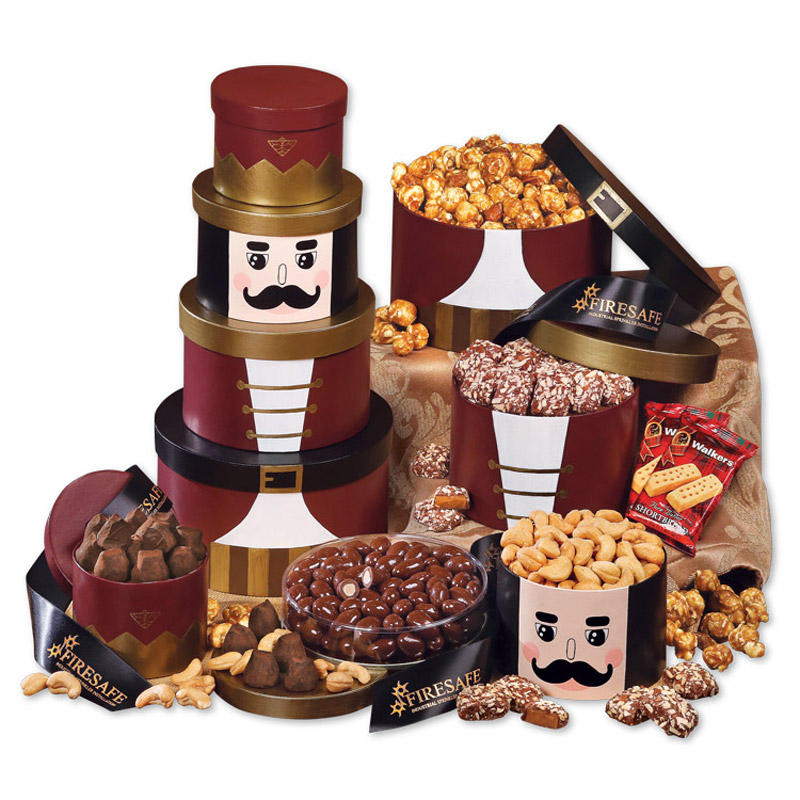 This whimsical piece will bring a smile to the face of every recipient! He's filled with a wide array of gourmet treats, so there's plenty to share with associates or family and friends. After the treats have been enjoyed, he makes a great holiday centerpiece. Serves 12-18.
Supplier Name
Maple Ridge
Approximate Production Time
5 Working Days
Setup Charge
Set-up charge: $50 (C).
Imprint Includes
Price includes imprint foil-stamped in gold on black ribbon.
Additional Notes I
Ingredient Box: Cocoa Dusted Truffles, 3 oz. (10 pieces)Extra Fancy Jumbo Cashews, 5 oz.2-packs of Walkers Shortbread, 1.4 oz. each (2 packs)Almond Pecan Honey Corn, 3/4 lb.Chocolate Covered Almonds, 11 oz.English Butter Toffee, 5 oz. (12 pieces)
Additional Notes III
Individual mailing carton is included at no charge.
Additional Notes IV
Express Ship: Contact factory.