Pecan Turtles
Item #
MIM-236-K123-1813806254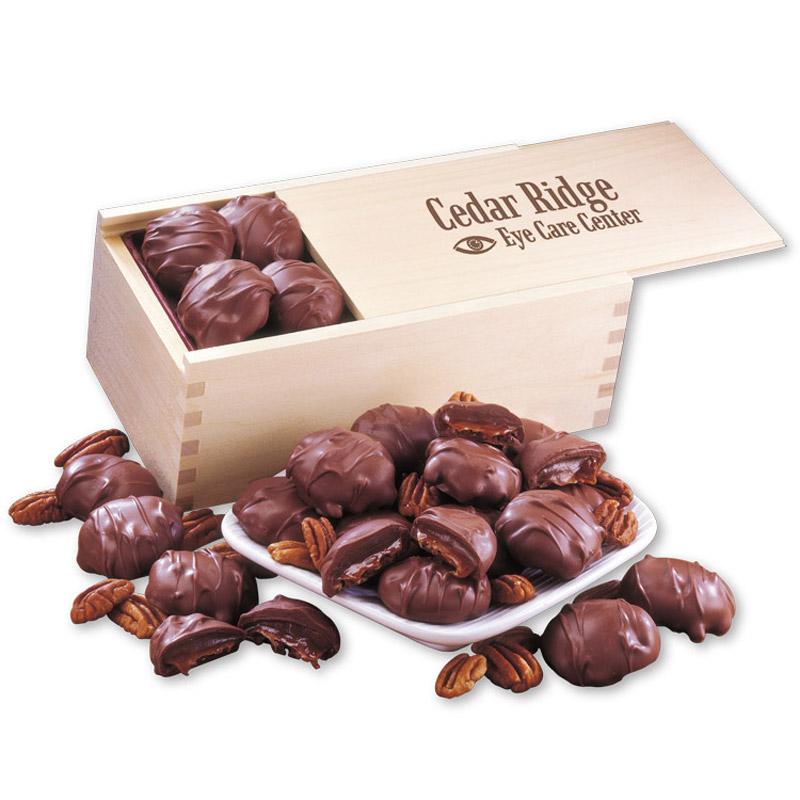 These mouth-watering pecan turtles taste even better than they appear! If you're like me, your mouth is probably watering right now just looking at them. Specially-selected, large, full-flavored pecans are surrounded with rich, creamy caramel, and then drenched with the finest chocolate. They're totally irresistible! 24 of these delicious turtles are nestled into our useful wooden collector's gift box firebranded with your logo or company event, fourteen-ounces in all.
Supplier Name
Maple Ridge
Approximate Production Time
5 Working Days
Setup Charge
Set-up charge: $50 (C). RC: $4.00 C
Imprint Includes
Price includes firebranded imprint on lid of wooden box.
Additional Notes I
Ingredient Box: Pecan Turtles, 14 oz. (24 pieces)
Additional Notes II
Maximum size for enclosure cards: 6" x 4".
Additional Notes III
Individual mailing carton is included at no charge.
Additional Notes IV
Express Ship: Contact factory.
Additional Notes V
Kosher