Smooth Sphere Lip Moisturizer - Summer Fruit
Item #
MIM-218-EOS-LIPB-FR-56185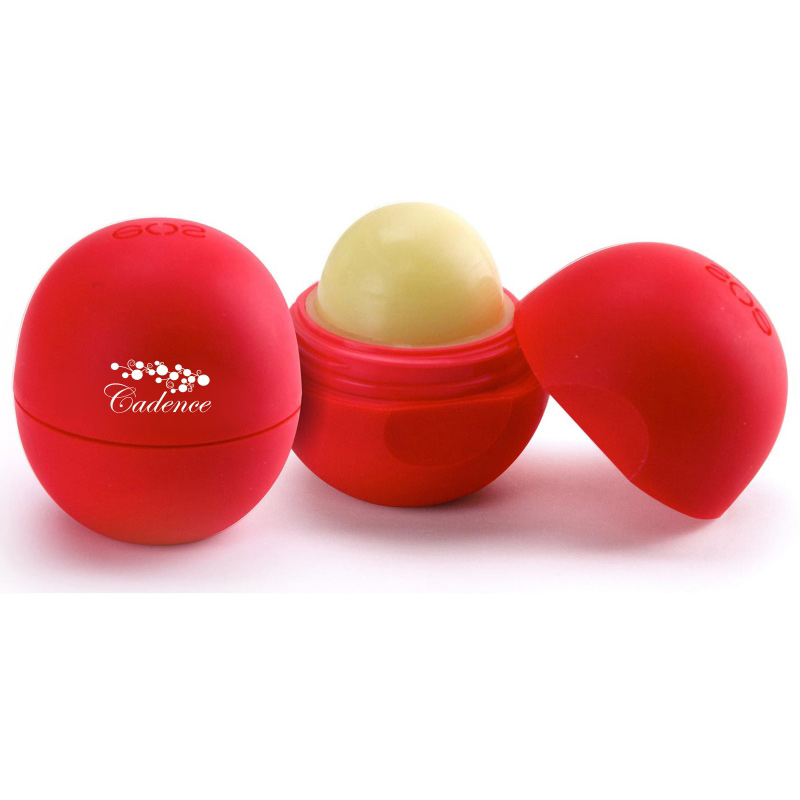 Treat your lips to an all-natural lip balm that's bursting with moisture and the refreshing flavors of strawberry, blueberry, and peach. EOS lip balm in Summer Fruit is 95% organic, 100% natural, and paraben and petrolatum free. Packed with antioxidant-rich vitamin E, soothing shea butter and jojoba oil, EOS keeps your lips moist, soft and sensationally smooth. Long-lasting moisture, Shea butter & vitamin E, Smoothes on clear, Precisely glides on lips, Twist-off top, Gluten-free, & more.
Imprint Method
Screen Print
Product Dimensions
1.71" H x 1.625" Dia.
Approximate Production Time
7-10 business days
Weight Per Carton
Product weight is approximately 0.90 oz. Please call for shipping weight.
Additional Notes II
$65(V). Price includes lip balm in a ball with a one color direct imprint.
Additional Notes III
Two-four color direct imprint, add $0.25(v). Retail blister pack $1.45(v) plus a setup of $60(v).